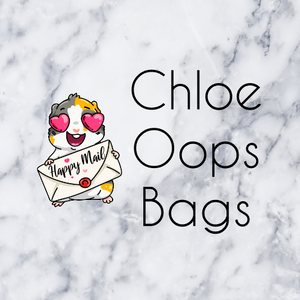 Our first ever Chloe Oops Bags!
Each bag has 10 sheets of Chloe stickers that are cut slightly off - enough that I wouldn't feel comfortable selling them at full prize, but still perfectly usable. There are no duplicate sheets in any bag, but if you buy more than one you will be guaranteed to get duplicate sheets. I believe there are three sheets that are in all 5 bags - yes, there are only 5 bags available!
Chloe sheets are usually $3 each, which would make the total for 10 sheets $30. But these are selling for just $12!
No discount codes can be applied.